A Complete Range of Removal Services: Office Removals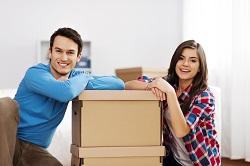 Whether you are moving a few floors up or relocating to a completely new office, here are East London Removals we have the resources and flexibility to get the job done efficiently and excellently. Our experienced office removals team is on hand to help you coordinate the entire moving process from the initial planning stage to the final piece of the move. Packing and loading the van is only a small part of what we offer. We work alongside key personnel to fully appreciate your moving needs and the size of the move in order for us to design the best possible plan of action that fits your needs. Whether you are a small company of just a few people or a large organisation with an expansive network of employees, we can meet any requirements and make the move as effortless and smooth as possible. Our experience, reliability and specialist knowledge of the East London area make our company strongly competitive with affordable prices. To know more how we can help you with business relocation, call us on 020 8746 9685 today to speak with one of our friendly team.
One thing that we truly appreciate and cater for in commercial relocation is that during this time your business needs to function as it would normally. Our dedicated team spends time understanding your needs and mapping out exact objectives and requirements, ensuring that your business continues as usual throughout the moving process. We have been working with office removals for years and have vast experience in the challenges that may be faced during this move. That is why our professionals are trained to deal with commercial removals and collaborate with your team to ensure that the move is efficient and satisfying.
From the moment you call us, we work alongside you to develop a plan that takes away the hassle of moving. Items such as computers, furniture and specialist equipment is valuable and expensive which is why our business relocation team are obsessive with care when handling items and packing them to give maximum protection. We also give you peace of mind as all our vans are fully insured against any breakages and damages. Not that we expect anything to go wrong. In the hands of our specialists, it is hard to imagine something breaking. We can even offer you additional insurance. However, rest assured in the very unlikely event that an accident happens, you will be fully covered and compensated by our insurance.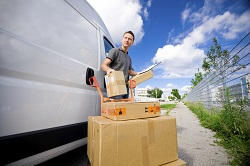 Our commercial removal service is specifically designed to suit your individual needs and reflects exactly what your company requires. Each business is different with unique challenges and we overcome that by taking time to create a moving plan that best suits you. With such individual customer service, you may think that the cost will be high. As a matter of fact, our prices are very affordable and reasonable. Because we take time to understand what you need, we can supply the exact right sized fleet of vans with the correct amount of personnel that is required to ensure that you will never pay more than you need to.
Our success in office removals come from years of experience and taking time to listen to customers first time round so every detail is catered to. We can guarantee a professional and efficient service with a team of specialists that are polite and courteous. We take great pride in our work that is reflected in the quality of the removal service we deliver. Call East London Removals today on 020 8746 9685 to get a non-obligatory quote today.
Request a quote
EastLondonRemovals are a very competent removals company, they turned up on time, loaded all my bits and delivered it the other end without incident.
Coral Keiff
Needed cheap, quality services for office removals. Man with a Van East London gave me the best price and quality work. I recommend this company to everyone I know.
I. Butterworth
It's pretty rare that I feel the need to give customer feedback for a good service, but this company deserved some special treatment! East London Removals did everything they said they would, approaching my moving issues with a professional...
Jessica S.
EastLondonRemovals took the stress out of moving house for me. Even if I could pack the rest of my stuff in suitcases and boxes, there was no way I could carry my couch, fridge and other bulky items. Me and my roommate were stressing out but when...
Adney B.
EastLondonRemovals are worth every penny! I hired them to help with my daughters university move and they certainly lived up to their good reputation. I called them after a friend said that they had hired them for a similar small removals job and...
Alex C.
I hired EastLondonRemovals to help me with my house move and I'm very pleased with the work that they did. I was very worried about my move but the staff were really good as reassuring me with their professionalism and friendliness. I knew...
George B.