Why Use a Man with a Van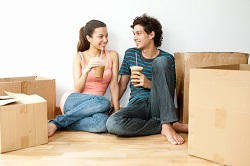 old place and the new one, eating away at your precious time. We understand that when you move, life does not stop. You still have your personal life to attend to and your professional life still rolls on. As a business owner, there are still targets to be achieved and customers waiting. We know that ourselves being business owners. So what we want to do is help you free up your time and leave the challenging task of packing and delivering to your new place to us. It is our job – we have been in this business for years. We can take out this whole link in the chain and do the job for you. From packing and delivering, to unpacking and offering after-move support, we have it fully covered. To find out further reasons why you should use the man with a van service at East London Removals, call us today on 020 8746 9685 and we will be happy to help.
An important matter of moving is safety. Safety is our middle name, or at least would be if we had one! We guarantee that we will deliver all your items in one piece and, by doing the job for you, no risk to injury for yourself. Lifting and carrying items is extremely tiring and causes great strain on the body, at least for the non-professionals in this area. As your skills and expertise lies in other areas, let us do the moving for you. By doing this, you avoid risk such as falling items and content damage. We even offer additional assurance. You can rest assured that our insurance covers any accidents as well.
Packing is an overwhelming task and sometimes it seems impossible knowing where to start. That is why we offer support the moment we start business together. We will help you pack, offer advice, help you unpack and we will always be there for any after-move van and man support that you require. You can count on us to never be further away than a phone call and we will attend to your needs or questions as quickly as we can.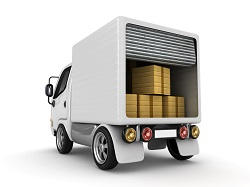 Hiring a man and a van service can help you reduce costs by bundling them all into one package. This is an easier way to control your outgoings as what you pay with us you only pay once – you never will have to pay any hidden charges. Transparency and honesty are two values we stand side by side to. Our man and van rates are very affordable and we save you time and effort in moving to.
Using a van and man service offers you many benefits that can quickly make your moving day into the easy and stress-free day that you want. You don't even need to be present on the moving day – we really can take care of everything for you so you can get on with your other commitments. We guarantee 100% efficiency with our competent and friendly team that are always on hand for you. Let us show you how, at East London Removals, we can help you and why you should use our service. Call us now on 020 8746 9685 to get a free non-obligatory man with a van quote.
Request a quote
EastLondonRemovals are a very competent removals company, they turned up on time, loaded all my bits and delivered it the other end without incident.
Coral Keiff
Needed cheap, quality services for office removals. Man with a Van East London gave me the best price and quality work. I recommend this company to everyone I know.
I. Butterworth
It's pretty rare that I feel the need to give customer feedback for a good service, but this company deserved some special treatment! East London Removals did everything they said they would, approaching my moving issues with a professional...
Jessica S.
EastLondonRemovals took the stress out of moving house for me. Even if I could pack the rest of my stuff in suitcases and boxes, there was no way I could carry my couch, fridge and other bulky items. Me and my roommate were stressing out but when...
Adney B.
EastLondonRemovals are worth every penny! I hired them to help with my daughters university move and they certainly lived up to their good reputation. I called them after a friend said that they had hired them for a similar small removals job and...
Alex C.
I hired EastLondonRemovals to help me with my house move and I'm very pleased with the work that they did. I was very worried about my move but the staff were really good as reassuring me with their professionalism and friendliness. I knew...
George B.