Making Moves Easier with Our Man and Van Service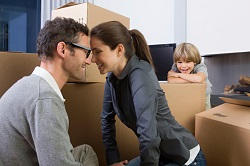 designing your moving package and getting you the best price. That is how we make moves easier at East London Removals with our van and man service. We tie together our geographic knowledge with our years of training and getting the job done in home and office removals to give you the smoothest move you can imagine, completely headache-free. To find out how we can help you, call us on 020 8746 9685 today to speak with one of our skilled team that will be more than happy to assist you.
One way that we aim to help you is by providing you a completely unique and personalised package that is shaped solely by your needs. How do we do this? Well, one key point that we really believe in is to listen to our customers and translate what they want into a moving plan. This starts with a removal assessment, as we like to call, that involves knowing details such as where you will move from and to and the size of the move so we can prepare the moving equipment for you. We assemble the right amount of staff with the correct quantity of vans to give you the best fit for your van and man service needs. This makes the move as efficient as possible, giving you extra time to continue with your daily life.
Whether you are moving home and relocating office, our removal team can make your move smooth and hassle-free. Rather than trying to do the move yourself, let our team take the reins and conduct the entire process for you. We start by packing your items, paying extra attention to fragile objects such as glass belongings or computer equipment. We ensure they are packed for protection and by doing so, minimise the likelihood of breakages or damages. Don't place yourself at risk of injury – we will get those heavy and big items out for you. We are trained professionals that have been carrying items like this for years. Once we have packed the removal van, our man with a van service team will take your belongings to where they need to go. Not only that, but we will unload the items and leave them in exactly the rooms and spaces where you want them to go.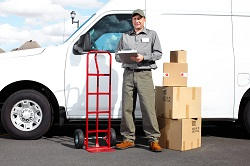 These are just a few ways we make your moving day sail by with ease. We guarantee that our friendly and polite man and van team will make you smile with their warm, professional manner. We keep the plan as waterproof as possible to prepare for any contingencies, yet with full flexibility so don't worry about any last minute plans – we are already waiting for it. We also have a transparency policy so you never pay any hidden costs or charges. Sounds good? Give us at East London Removals a call today on 020 8746 9685 and we will show you even more ways we can make your moving day an easy day.
Request a quote
EastLondonRemovals are a very competent removals company, they turned up on time, loaded all my bits and delivered it the other end without incident.
Coral Keiff
Needed cheap, quality services for office removals. Man with a Van East London gave me the best price and quality work. I recommend this company to everyone I know.
I. Butterworth
It's pretty rare that I feel the need to give customer feedback for a good service, but this company deserved some special treatment! East London Removals did everything they said they would, approaching my moving issues with a professional...
Jessica S.
EastLondonRemovals took the stress out of moving house for me. Even if I could pack the rest of my stuff in suitcases and boxes, there was no way I could carry my couch, fridge and other bulky items. Me and my roommate were stressing out but when...
Adney B.
EastLondonRemovals are worth every penny! I hired them to help with my daughters university move and they certainly lived up to their good reputation. I called them after a friend said that they had hired them for a similar small removals job and...
Alex C.
I hired EastLondonRemovals to help me with my house move and I'm very pleased with the work that they did. I was very worried about my move but the staff were really good as reassuring me with their professionalism and friendliness. I knew...
George B.