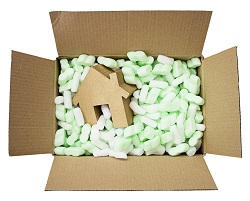 A Few Tricks For Your Office Removals
22Apr 2015
Are you moving your business to a new office? Do you have concerns about moving? Are you looking for professional advice and tips to help you? Moving to a new office can be stressful, as you don't want to have to deal with accidental damages, and you don't want to waste time getting back to work. There are lots of ways in which you can prepare yourself for your office move, and here are just a few tips to get you started!
1) Assessing your office.
The first thing to do when preparing for your office move is to assess your office and your needs. How much furniture do you have to move? What about your electronic items? How long do you expect your move to take? Make a list of the jobs that will need doing before moving day, such as sourcing packing materials, finding a removals company and how long you have to get into your new office. Preparing for your relocation before moving day is a good way to ensure that you're ready for every eventuality, and will make sure that you're prepared no matter what.
2) Planning your move.
Planning your office removals is essential, so take the time to do it properly. Make a list of the jobs that need doing, when they need completing by, and make a list of any items that you might need to purchase. Create a packing plan that you can stick to, and make sure that your items are packed up in plenty of time. Once this is done, decide which items of furniture need to be moved first and how you're going to get them into your new building.
3) The layout of your new office.
You can save time on moving day and ensure that you're getting back to work with as little disruption as possible by making sure that the layout of your new office is planned in advance. Try to get hold of blueprints for your new office, and mark where important parts of the office are, such as your internet connection point, phone lines, and plug sockets are located. Once this is done you can create a rough sketch of how you want your furniture and office equipment to be placed. This can easily be done on moving day, meaning that all you'll need to do is unpack your belongings.
4) Hiring professional help.
Hiring a removal company is one of the best ways to guarantee a successful relocation. Speak to your friends, colleagues and family for recommendations so that you can find a reliable company. Make sure to check that they have experience with office moving by checking online for customer reviews and comments. Some companies will be able to offer you insurance, which is a great idea if you want to keep your belongings secure. If you're looking for multiple removal services, such as a packing service or packing materials, as well as office removals, ask your chosen company to see if they can give you a better price. There are lots of moving companies and removals services that offer professional office removals services, and it's best to choose a company that can give you this, as opposed to a man with a van service. You're going to need a dependable company with knowledge and experience, so make sure to do your research!