Local Knowledge with East London Removals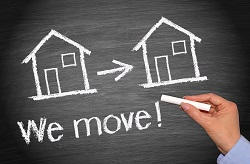 unrivalled geographic knowledge. Call us on 020 8746 9685 to talk to one of our team to learn more about how we can plan the day that you move exactly the way you want without any stress or pressure on you.
Our moving company began developing when we realised that the details matter and specialist knowledge is something to be prized. Whilst we have always admired the big players in the removal business, we wanted our focus to be less broad and harness in what we know best – house and office removals in the area that our team has known all their lives. By doing this, we assumed we could offer our customers an even better service that was efficient, quick and capable of giving them a pool of knowledge that other players could not. This assumption proved right. We now help people every day move property around East London and continue growing our database of happy and satisfied clients.
For us it is clear the advantages of hiring a local removal company. We know we have lower costs than the removal companies with a wider moving area. Our equipment is designed for local hire yet flexible enough to cater for your needs. Our knowledge of the area means we can pick up your items and deliver them in the quickest and most efficient time, whilst still remaining completely sensitive to the safety of your items. Our removal vans are fully insured so sparing you worry and stress by giving you complete coverage for your items.
Instead of doing it yourself, let us do it for you! We have been working in this area for a long time now, and we never tire of using our knowledge to make the best possible man and van service for you. We start with a prior assessment that allows us to understand the quantity of items being moved, when you want them moved and to where. Then, leave the planning to us. Our aim is to take the whole removal part out of the moving process, leaving you with more time to enjoy what should be an exciting time.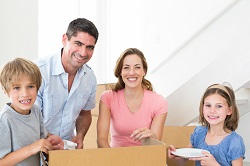 Our team is like a family and will be by your side each leg of the journey during the move of your house or relocation of your office. We do not just deal with moving property and transporting your items from one place to another. We do so much more. Our man and van expert team offers the complete package from helping to pack your items from your old house to unpacking in your new home in exactly the way you want them left.
Our local knowledge and years of experience are what put us at the top of our game. Drawing from this invaluable pool of skills we have gained, we can put together the best package for you that enables us to do our job the best we can and make you satisfied and happy with your move. Here are East London Removals we promise only the most straight-forward and smoothest removal. Our aim is to make you have the easy moving day you deserve so to know how we can do that, call us now on 020 8746 9685 and one of our team will be happy to help.
Request a quote
EastLondonRemovals are a very competent removals company, they turned up on time, loaded all my bits and delivered it the other end without incident.
Coral Keiff
Needed cheap, quality services for office removals. Man with a Van East London gave me the best price and quality work. I recommend this company to everyone I know.
I. Butterworth
It's pretty rare that I feel the need to give customer feedback for a good service, but this company deserved some special treatment! East London Removals did everything they said they would, approaching my moving issues with a professional...
Jessica S.
EastLondonRemovals took the stress out of moving house for me. Even if I could pack the rest of my stuff in suitcases and boxes, there was no way I could carry my couch, fridge and other bulky items. Me and my roommate were stressing out but when...
Adney B.
EastLondonRemovals are worth every penny! I hired them to help with my daughters university move and they certainly lived up to their good reputation. I called them after a friend said that they had hired them for a similar small removals job and...
Alex C.
I hired EastLondonRemovals to help me with my house move and I'm very pleased with the work that they did. I was very worried about my move but the staff were really good as reassuring me with their professionalism and friendliness. I knew...
George B.